60ML PAIN PATCH ARNICA MEDI-OIL®
Pain Patch Arnica Medi-Oil®
Ingredients: Arnica Extract, Chamomile Oil, Lavender Oil, Sweet Almond Oil
Arnica Extract ~ Arnica oil has been found to be an effective solution to so many minor aches and pains. From bumps and bruises to mild muscle pain, arnica may be exactly what you're looking for. In fact, arnica has been in use as a remedy for these exact problems since the early 1500s, and today, its popularity has only grown.
Chamomile Oil ~ Soothe...Comprising powerful anti-inflammatory and calming properties, Chamomile Essential Oil is a wonder ingredient to help soothe your complexion.  Whether it's rosacea, irritation, acne or any other skin concerns, Chamomile Oil is a great natural remedy to calm your skin.
Potent antioxidant elements combined with its ability to flush out toxins and trigger circulation make Chamomile Oil an essential in your skin detox.


Lavender Oil ~ Lavender essential oil is one of the most popular and versatile essential oils used in aromatherapy. Distilled from the plant Lavandula angustifolia, the oil promotes relaxation and believed to treat anxiety, fungal infections, allergies, depression, insomnia, eczema, nausea, and menstrual cramps.
Add One Dropperful To Your Bath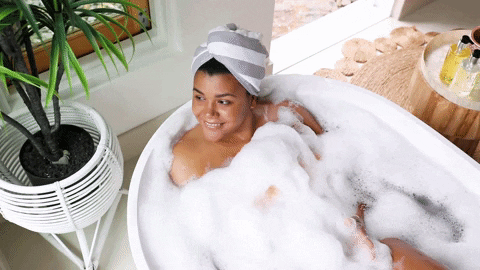 4 STEPS | 4 MINUTES A DAY LYMPHATIC DRAINAGE
FOR USE WITH MAGNET GLOVE
Neck Lymph Nodes ~ Begin with neck, lightly stroke down (don't forget behind your ears!)

Underarm (Armpits) Lymph Nodes ~ Lightly stroke towards heart.

Stomach ~ Move in circular movement (clockwise) for digestion purposes.

Legs ~ Begin with bottom of feet and 

massage upwards against gravity